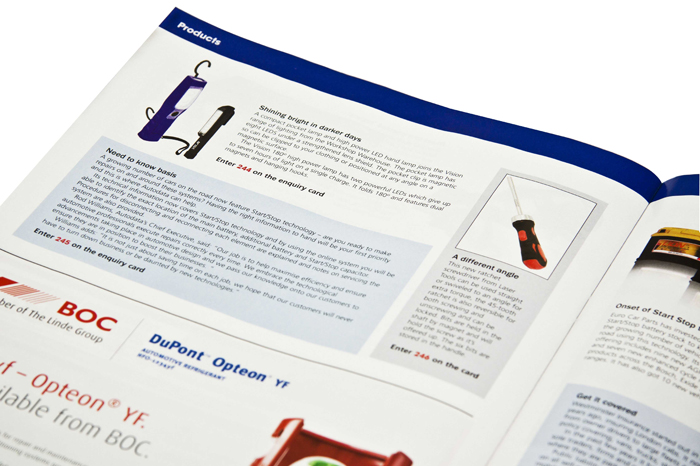 The Workshop Warehouse launches new VISION Pocket Lamp and High Power LED Hand Lamp
The Workshop Warehouse's exclusive VISION lighting range just became even bigger, with the introduction of a new compact Pocket Lamp and a high power LED Hand Lamp.
The Vision Pocket Lamp (EHL120D) features 8 LEDs housed under a robust lens shield to protect it from everyday bumps and scrapes. The pocket clip with integral magnet allows hands-free use, either clipped to clothing or positioned at any angle on a magnetic surface.The Vision Pocket Lamp comes with 3 AAA batteries and at only 160 x 15 x 28mm, is small enough to carry in your pocket and ideal for working in confined spaces.
The Vision 180° Magnetic High Power LED Hand Lamp (EHL190) is based on the popular EHL180 design but swaps the original's 21 LEDs for 2 High Power LEDs which are not only brighter but also last over 50% longer than the original, providing up to 7 hours of continuous lighting on a single charge. All the features of the original EHL180 are retained, including the top-mounted 5 LED spot light, 180° folding design, dual magnets and hanging hooks and both mains and car chargers included.
The full range of Vision Hand Lamps is available from The Workshop Warehouse and its distributors.